There is so much to be said about this piece.  Eventually I will say it all.
This piece is 6 feet in diameter and has been all around the Big Island of Hawaii.  It has crossed the ocean from Hawaii to California, and it has crossed the U.S. from California to the Gulf of Mexico.  It has been shown at many a party and gallery event and has blown the minds of many.
This piece is the most special, most powerful, most amazing, most challenging, most mind-blowing piece of art I have ever been involved with.  It took me two years to complete and came to me in a blazing vision (no drugs involved) after a life-threatening situation deep in the narrow northern valleys of the Big Island of Hawaii.
I was a different person from the time I began it, to the time I finished it.  It completely transformed me in every way…my depression, anger, sadness and powerlessness fell away.  My third eye opened (and this is a representation of my third eye opened).  Once opened I was able to see the true nature of reality in all its cosmic glory.
I completed this in 2012, and it launched my new life as an artist.  Creating art used to be frustrating to me.  After this, creating art became a joyous wonderful experience and the visions keep flowing.
Again, there is so much to be said about this painting…I cannot say it all now.
This piece can be viewed under the black light and natural light.
Natural: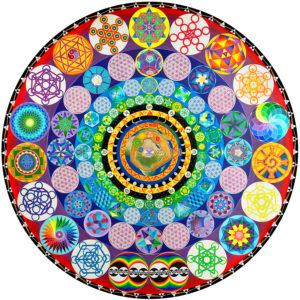 Black: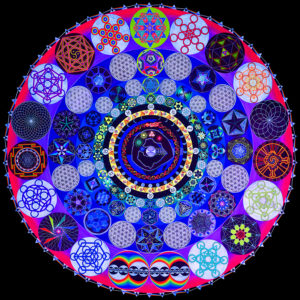 And here is the progression of work.  My husband created the canvas.  I took it from there: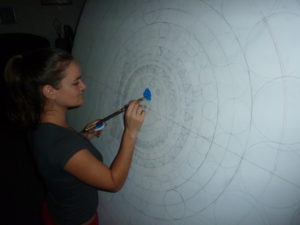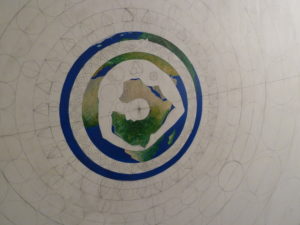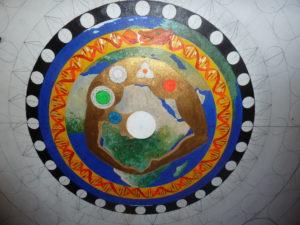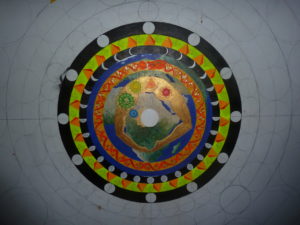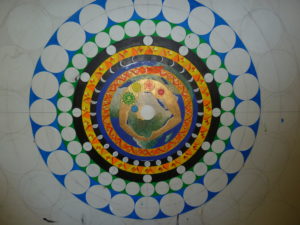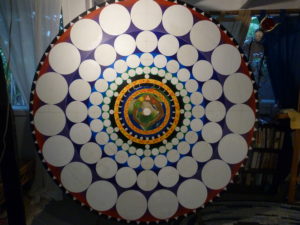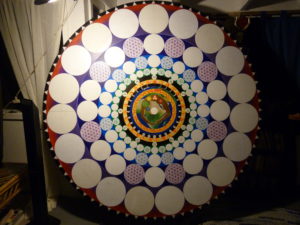 ***